At Cool Roof France, we offer practical and sustainable solutions to allow people to cool buildings and therefore cities.
Thanks to our reflective coatings and our application methods, we help companies and communities to
> improve the thermal comfort of their buildings,
> reduce the use of air conditioning equipment,
> reduce their impact on the environment.
Our products are also available to individuals.
Please contact us to rate
your cool roofing project
Some turnkey solutions
20 to 40%
savings on A/C electrical consumption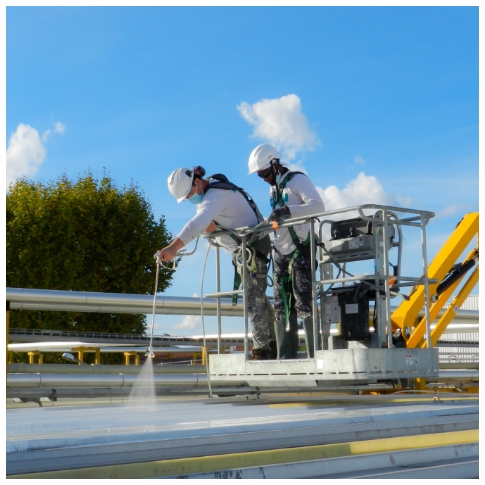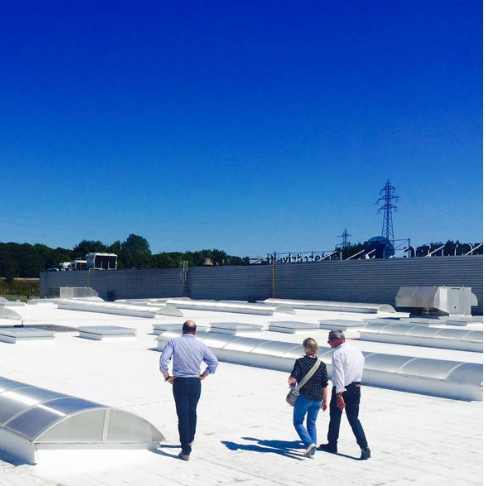 6°c
less on average inside buildings
Each and every summer, the heat peaks lead to some overheating of many commercial, industrial or residential buildings.
To remedy such, without considering major works, Cool Roof France has developed turnkey solutions.
Calling on Cool Roof France means :
Choosing an eco-designed product, made in France, improved on a constant basis,
Relying on a network of specialized applicators throughout France,
Having data allowing ROI precise calculation (based on in/outdoor temp readings),
Support an actor committed to climate & social justice & thus participate in change.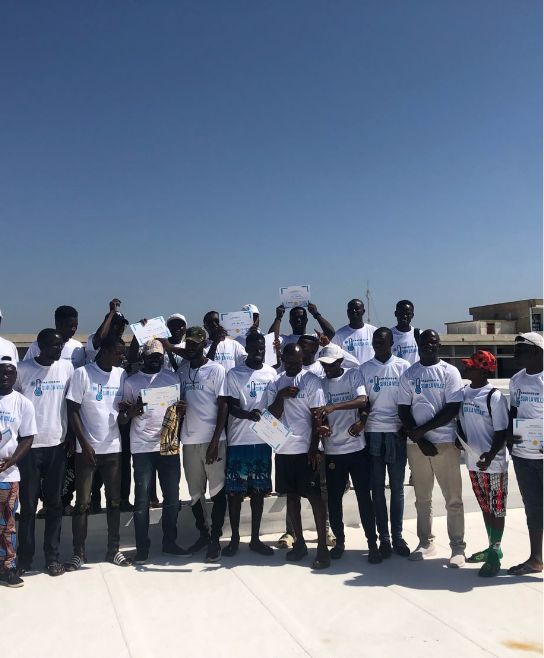 20
painters
trained in Senegal
Our solidarity actions
As a SSE company, Cool Roof France has defined its internal functioning, as well as its activities, according to the principle of solidarity and social utility.
Every day, our solidarity division carries out concrete actions that allow us to develop and increase the social and environmental impact of Cool Roof France:
Solidarity workcamps in France & Africa
Raising awareness among the general public
Development of low-tech cool roofing solutions in free access
Supporting communities in the fight against fuel poverty
Fundraising, etc.
20 years
of guaranteed durability
on Cool Roof France cladding with no COV
20 to 40 %
energy savings
on building air conditioning each year
300 000m²
of white painted roofs
in France and abroad
20 000m²
of white painted roofs
as part of solidarity actions
Customer reviews
9 months after CoolRoof painting, it was noticed a drop of -6°C in temperature in premises, but above all, a drop in the number of hours over 25°C in shopping areas: number of hours got divided by 9! And that's almost 40% savings on air conditioning consumption
Brico Dépot – DIY store in the south of France (Brive)