Our Solutions
Limit the overheating of your buildings with cool Roof France
Our CoolRoof system is a roof coating, which allows to cool the indoor air of buildings by blocking it before it enters the building. Our coating consists of two complementary products, either mechanically (airless spray) or manually (roller, brush):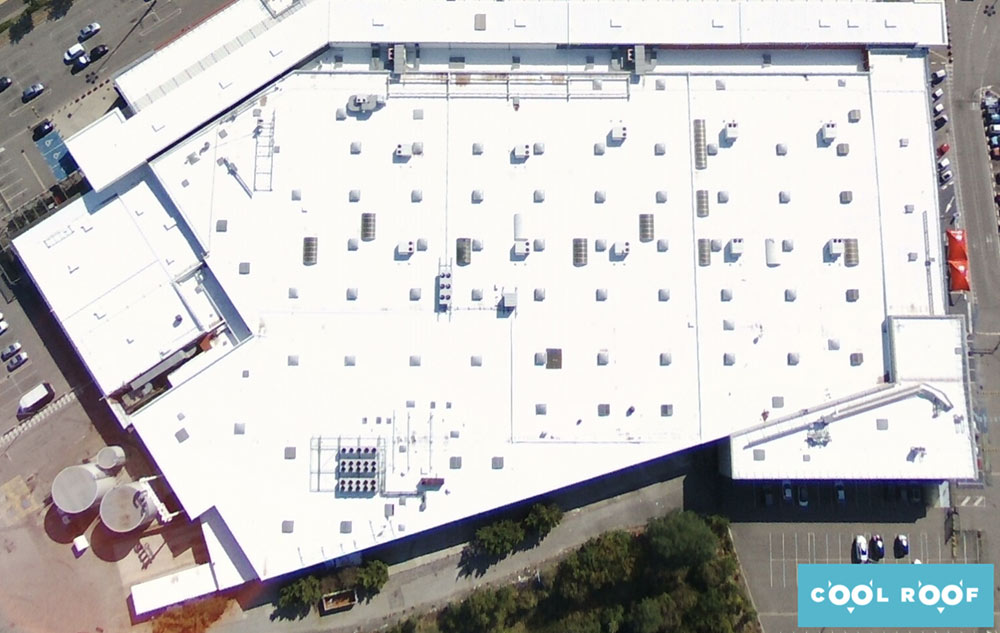 BaseCoat
BaseCoat is the base coating that provides adhesion to the substrate and thermo-reflective properties. It is a single-component product in aqueous phase, white opaque, without VOC emission. This product has the particularity of using a biosourced raw material: Ostrecal oyster shell powder.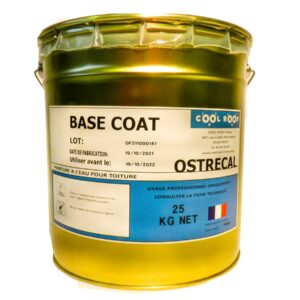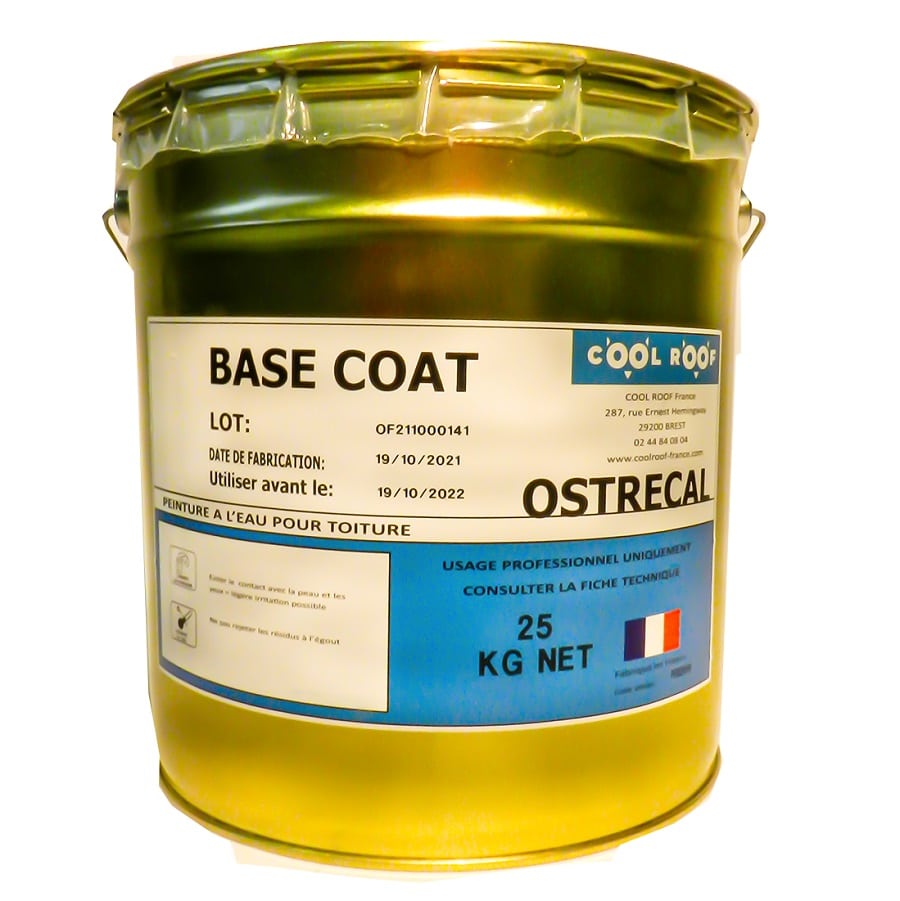 TopCoat
TopCoat is the finishing coating based on KynarAquatec®, which allows the durability of these properties, thanks to a limitation of natural fouling phenomena and a protection against the UV of solar radiation. TopCoat is also a mono-component product in aqueous phase, white opaque, without VOC emission.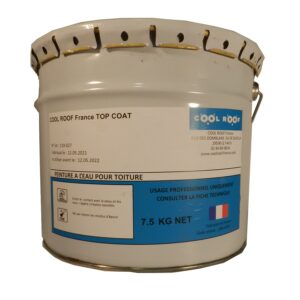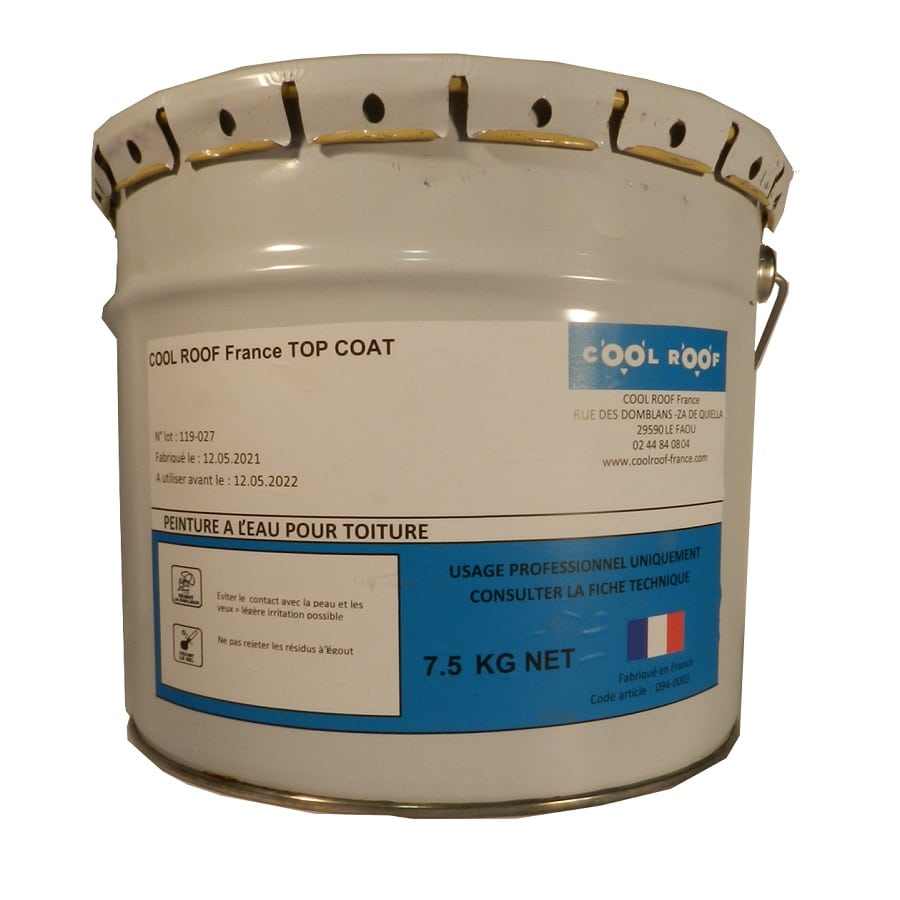 Main properties of CoolRoof:
Water-based acrylic paint
Solar reflectance: 90%.
Thermal emissivity: 90%.
SRI : 113*
VOC : 0
Suitable substrates: flaky bituminous membrane, lacquered steel sheet, concrete, natural tiles and slates, fibrocement, other metal substrates
*measurements by a COFRAC accredited laboratory guaranteeing the quality of standardized measurements & impartiality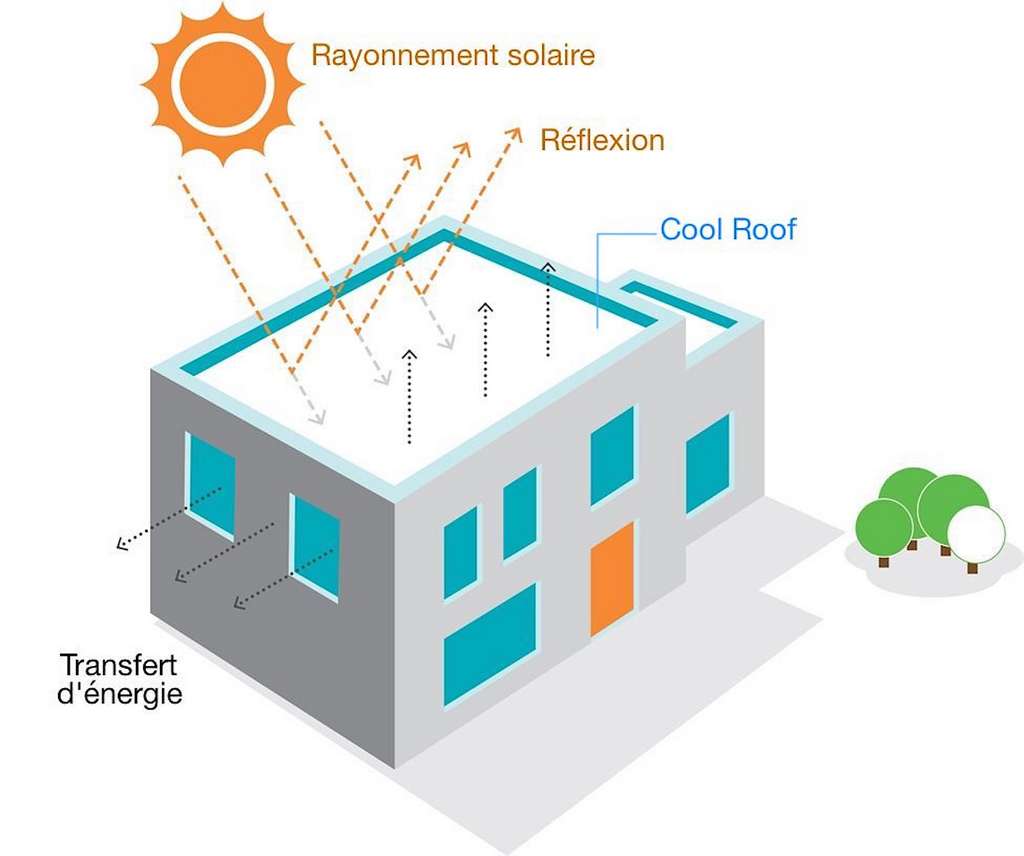 Tell us about your concern,

our team will answer all your questions and tell you if our anti-heat coating can be an effective solution.
CoolGlass, a compromise between solar reflectance and light transmission
In order to meet customers' expectations, Cool Roof France developed Cool Glass formulated to adapt to glass and/or translucent surfaces such as roof windows. Less opaque than Cool Roof, limits the overheating caused by solar radiation, while allowing light to pass through.
Main properties of CoolGlass :
Made in France
50% luminosity and 50% reflectance
Adapted to the following substrates: Fiberglass polyester, Polycarbonate
Based on scallop powder, without TiO2
Translucent coating in the form of a water-based acrylic paint
Focus on TopCoat with Kynar Aquatec©
All Cool Roof France solutions are formulated in exclusivity with Kynar Aquatec®, an acrylic-PVDF resin manufactured by Arkema, a world expert in specialty materials.
Advantages of the component:
Extended longevity of Cool Roof France coatings,
Limitation of pollution fouling of the roof,
Simple annual cleaning is necessary to ensure the effectiveness of the coating,
Durability of Cool Roof France coatings estimated at 20 years
Possible application on all types of materials.