Our thermal Design Division
Cool Roof France's method is part of a continuous innovation process. This allows to offer concrete and sustainable solutions to passively reduce the temperature of your buildings. The work carried out by our thermal Design Division is essential and guarantees the continuous development of ever more efficient and sustainable solutions every year.
Analyze your needs before each cool roofing project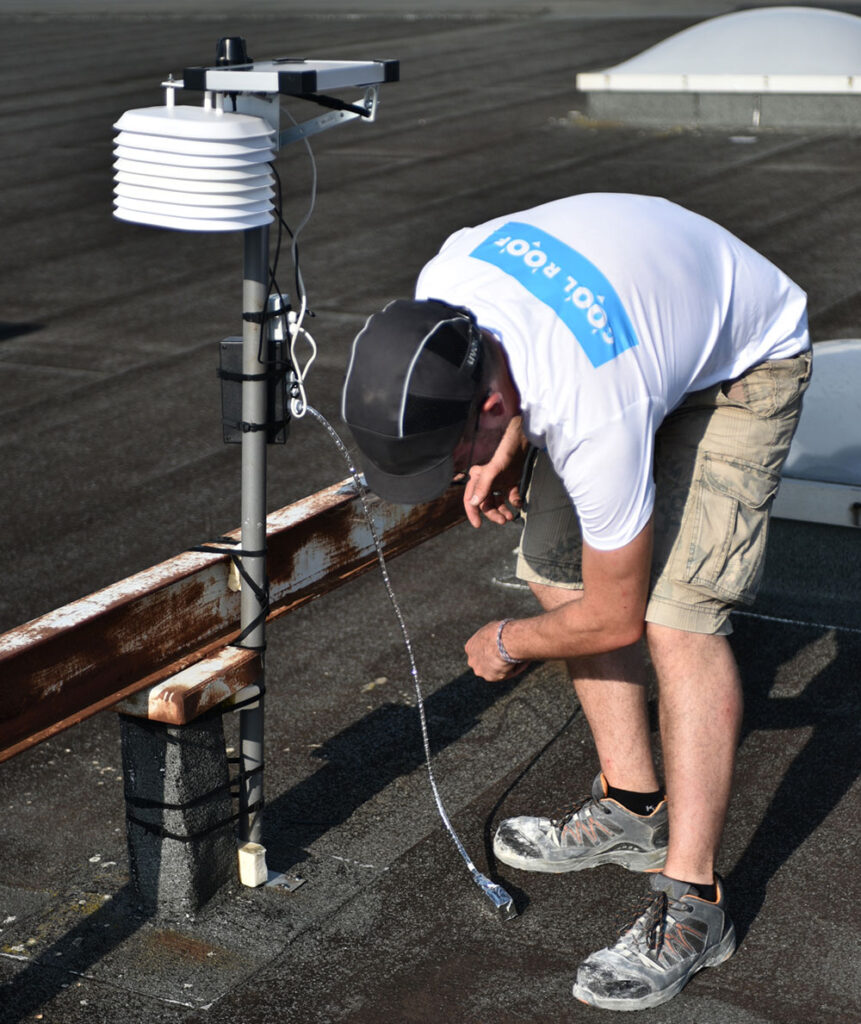 Whether your request is motivated by thermal discomfort (too hot in the summer), excessive electricity consumption (overuse of the air conditioning system or loss stocks due to temperature differences, our Design Division always carries out an impact study before the work is carried out, to ensure that our solutions are effective.
Our Design Division analyzes the technical characteristics of the building concerned (roof surface, insulation, exposure of the building, air-conditioning system if applicable, etc.). Teams of applicators intervene only when the impact study demonstrates the interest of our paint. This first step is key in our commitment to our customers.
As leader in cool roofing in Europe,
Cool Roof France is committed to continuous innovation.
Tools to better understand the benefits of Cool Roof France solutions
It is not always easy to evaluate the concrete benefits of work carried out on a building. Cool roofing is no exception to the rule. Before signing a contract, we carry out an estimate of the achievable gains either in energy saving or in interior comfort. This study is based on the capitalization of numerous feedbacks (REX). To be noted that we have specific simulation.
Instrumentation for a personalized calculation of the impact of Cool Roof France solutions
We equip the buildings with instrumentation for measuring air conditioning consumption, exterior and interior temperatures according to your needs and constraints. These record data throughout the year and the analysis allows us to provide you with precise figures in a REX. For air-conditioned buildings, you can also quickly measure the ROI. On average, the temperature gain in summer on the roof is 6°C and if this building uses an air conditioning system, this represents a saving of about 40%.

The work carried out by our office allows us to clearly evaluate the impact of cool roofing on the thermal performance of buildings, but also in the long term of roofing equipment and more widely of cities.